Striking Eagle Native American basketball Invitational (SENAI) and Education Fair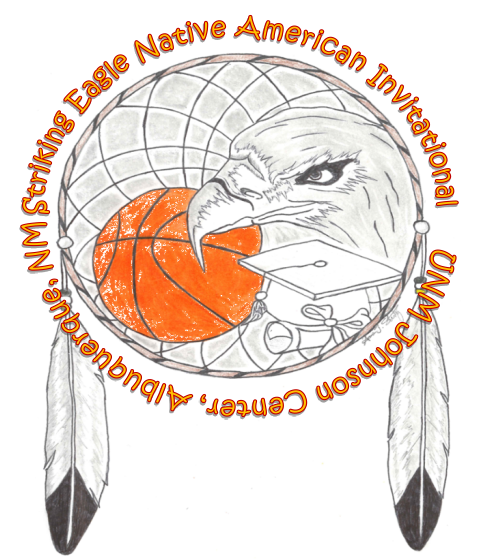 Affiliation: Teacher Education, Educational Leadership Program, Department of Health, Exercise and Sports Science
Director: Shawn Secatero, Ph.D.
Local Telephone: 505/277-6018
Address: 1 University of New Mexico MSC05 3040 Hokona Zuni Hall 388
E-mail: ssecater@unm.edu
The University of New Mexico College of Education in partnership with the Striking Eagle Native American Circle, are pleased to announce the sponsorship of the 9th Annual Striking Eagle Native American Invitational (SENAI) here at the newly renovated UNM Johnson Center. In the 7 years of sponsoring our event, we have attracted over 20,000 patrons and over 3,000 students along with attracting 75 new UNM students.
The 9th Annual Striking Eagle Native American Invitational and Education Fair will take place at the UNM Johnson Arena on December 26–28, 2019.
Our SENAI basketball tourney will take place on December 26-28, 2019 and will feature 32 Native high school teams from New Mexico, Arizona, and Utah. We also have a junior high tournament which is expected to bring in 16 teams. To foster academic growth, We also will sponsor a leadership conference which is designed to promote higher education, well-being, and teaching as a career. Our event is also sanctioned by the New Mexico Activities Association and teams must follow all academic regulations to be eligible to partake in our events.
---
SENAI Strategic Vision and Goals
The SENAI planning committee has developed strategic vision and goals for our event which mirror the Lakota Invitational held in South Dakota during December. Our committee consists of several Tohajiilee community members, former basketball players, educators, and volunteers who dedicate their time to assist with the overall planning. The vision of SENAI and goals incorporate Native concepts, symbolism and well-being which include the following: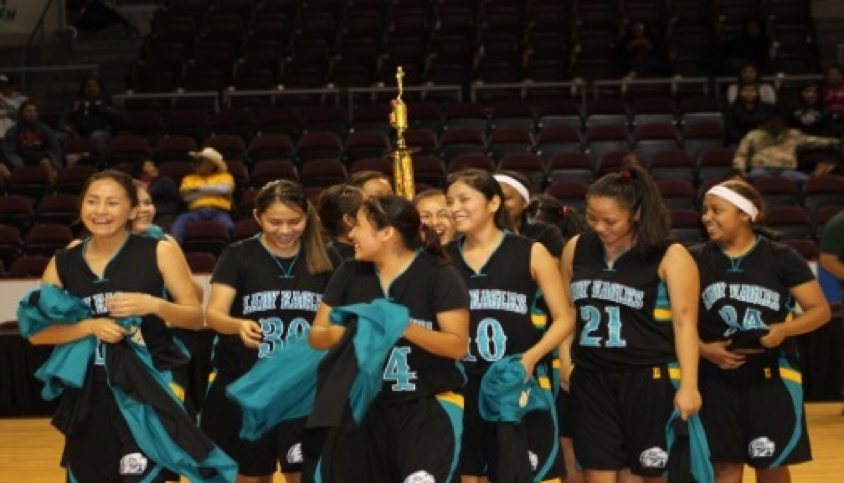 Foster sportsmanship and positive character among participants, coaches, fans, and communities. This would encourage physical fitness and health lifestyles and life choices. 
Develop the attributes of spiritual, mental, social, and physical well-being attributes among participants.
Enhance college preparatory opportunities through workshops, informational sessions, motivational speakers, and appropriate role models.
Inform participants about health awareness issues and to promote healthy lifestyles through diet, exercise, and positive choices.
Develop a positive working relationship between four corners tribes, schools, associations, programs, and institutions that participate in the SENAI.
All participants must be academically eligible according to NMAA rules and regulations to participate. Small and medium sized school teams will be guaranteed three games which will count toward each participating school's NMAA or appropriate state school activities schedule.
All players, families, schools, and community members must demonstrate positive sportsmanship and character as part of SENAI and rules set forth by NMAA. Participating schools outside the State of New Mexico will abide by their respective state athletic association rules and regulations.