A Conversation With the Dean
Dr. Hansel Burley began his tenure as Dean of the UNM College of Education and Human Sciences around the beginning of Fall semester 2020, after a long and distinguished career at Texas Tech University.
Why are you the right Dean at the right time for this College?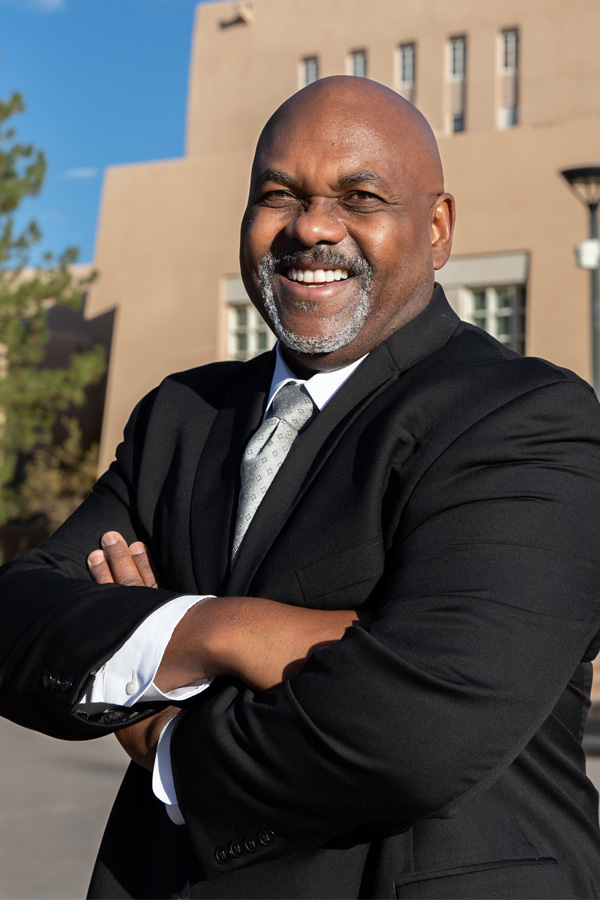 Dean Hansel Burley
I have ten years of administrative experience - six as an associate dean in various capacities, four as a department chair, and I am a former teacher. In the past I have been called into service because something really needed to get done. I'd like to think I was a force for good in all these situations, asking how can we improve, be more efficient, serve students better, and be more relevant to our stakeholders? Our College faces the same difficult challenges as many others. I believe this presents us opportunities for reflection, for doing some things differently; my hope is that I can be a catalyst, an organizing force. Coming in from the outside, I bring questions that prompt new conversations. I also encourage our great associate deans, department chairs, faculty and staff to raise issues, to look back at what has already been accomplished and what may need to be revisited.
How has the pandemic continued to impact the College?
Overall, enrollment is down. Our research requires us to be in the field, in clinical or school settings; we've lost a lot by not being able to be in classrooms. This semester marks the second class of student teachers who have never taught in a face to face classroom, which is extraordinary. Health, Exercise & Sports Science (HESS) courses deal with physical activity, and so much of that is outdoors with groups of people in close contact, so their numbers are down. But we are looking forward to students returning in the Fall, with contingency plans for social distancing and hybrid instruction models. We've discussed moving to shorter semesters to allow students to catch up. One positive outcome has to do with a greater acceptance of remote learning as an effective way of delivering content, because everyone had to dive into the deep end of that technological pool.
What is energizing and motivating you and your colleagues?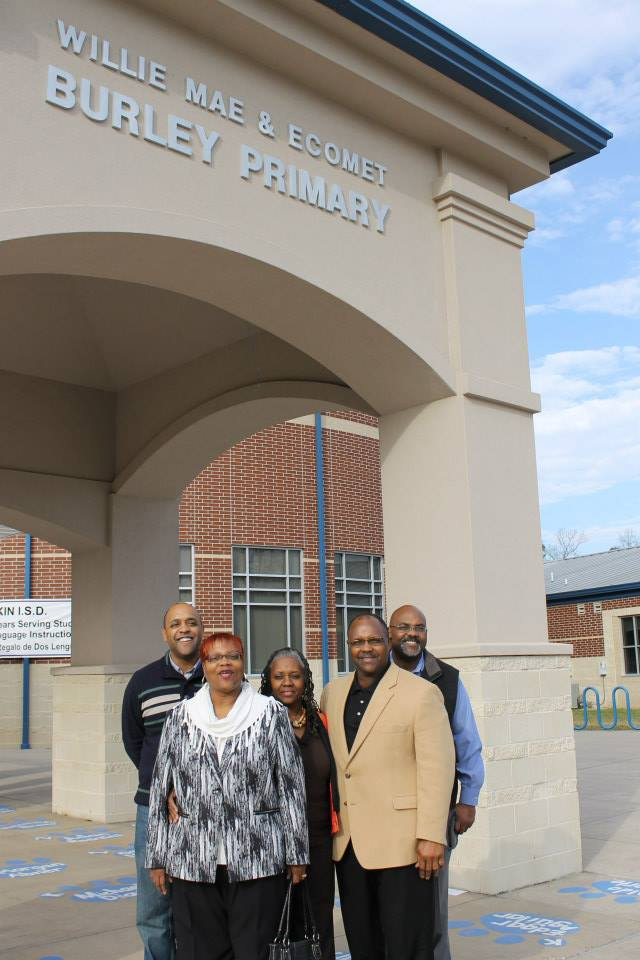 On Martin Luther King Day in 2015, Burley Primary School celebrated its fifth anniversary. Family members attending the festivities included (from right): Dr. Hansel Burley, his brother Ecomet Burley, Jr. (since deceased), sisters Carrye Burley Brown and Sylvia Burley Goff, and nephew Ecomet Burley III.
The name change of the College was an important step in acknowledging the importance of health, exercise and sports sciences to the life of the College. We're focused on educator preparation and schools, but also focused on community health and the research being conducted in that department, which is our largest. I see opportunities for growth there.
What do you see going forward?
We want to do our very best to serve the people and youth of New Mexico. We will do more out in the communities, improving relationships with our partners, the main one being Albuquerque Public Schools. In partnership with the Health Sciences Center we can utilize their Project ECHO virtual knowledge-sharing model to enhance professional development and educational leadership programs for teachers, principals and superintendents statewide. We have programs serving those who are working to prepare indigenous educators and principals. There is an increasing interest in topics related to anti-racist and culturally relevant pedagogy, including needs related to Yazzie-Martinez court orders. I think we have a powerful narrative, and a positive future.