MS in Physical Education with a Concentration in Sport Administration
Concentration in Sport Administration
Non-thesis: 36 credit hours minimum OR Thesis: 30 credit hours plus; 6 thesis hours)
After completion of coursework, a written comprehensive exam is required.
Full-time master's degree students taking a recommended course load typically take two years to complete the program. Class schedules are also designed to accommodate part-time students in full-time employment.
PEP 507 Research Design
PEP 540 Sport Sociology
PEP 541 Ethics in Sport and Fitness
PEP 545 Sport Leadership
PEP 547 Sport Marketing and Promotion
PEP 548 Financing Sport
PEP 561 Risk Management in Sport
PEP 565 Legal Aspects of Sport
Internship (3 hours) or
Thesis (6 hours)
Introduction to Sport Administration
Administration of Interscholastic Athletics
Technological Applications in Sport
Organizational Theory in Sport
Administration of Sport Personnel
Sport Event Management
Consumer Behavior
Principles of Coaching
Women in Sport
Sport Facilities Planning & Construction
Governance of Intercollegiate Athletics
Sport Psychology I
Sport Psychology II
Diversity in Sport and Physical Activity
The Business of Professional Sports
Sports Property Development and Sales
Seminar in Sport Research
Advanced Field Experience
Directed Readings
Writing for Professional Publication
Grant Writing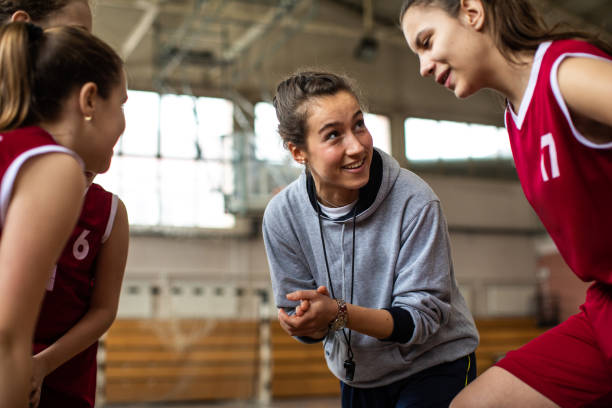 Entrance Requirements
Entrance information concerning admission and program requirements is provided in the University of New Mexico Graduate bulletin. In addition, the Department of Health, Exercise and Sports Sciences has developed a guide to be used by all department graduate students to ensure that all graduate requirements are satisfied at the appropriate times. The criteria for admission to the graduate programs in Sport Administration include the following:
Bachelor's degree for M.S. program
GPA in most recent degree of 3.0 or better.
Three letters of recommendation. Letters should be addressed to the Director; Graduate Programs in Sport Administration, Department of Health, Exercise and Sports Sciences. Submit online at unm.edu/apply.
Letter of intent. This should consist of a written statement of career goals and area of interest in Sport Administration.
A completed online application form including official transcripts from all previously attended institutions.
Professional Resume.
Submitting Your Application and Documents
Graduate applications are now submitted online at unm.edu/apply. All required documents and transcripts are submitted through the online application.
Application Deadlines
Fall Semester:
priority deadline March 1st
final deadline August 1st
Spring Semester:
priority deadline November 1st
final deadline December 15th
Summer Semester:
priority deadline April 1st
final deadline May 1st
International Students Deadlines
Fall Semester: March 1
Spring Semester: August 1
Summer Semester: January 1
There are currently two tracks available in the M.S. program:
General Sport Administration
Emphasis in Coaching