Dr. Sheri S. Williams to discuss her new book at the University Council of Educational Administration (UCEA) Convention on Thursday, November 17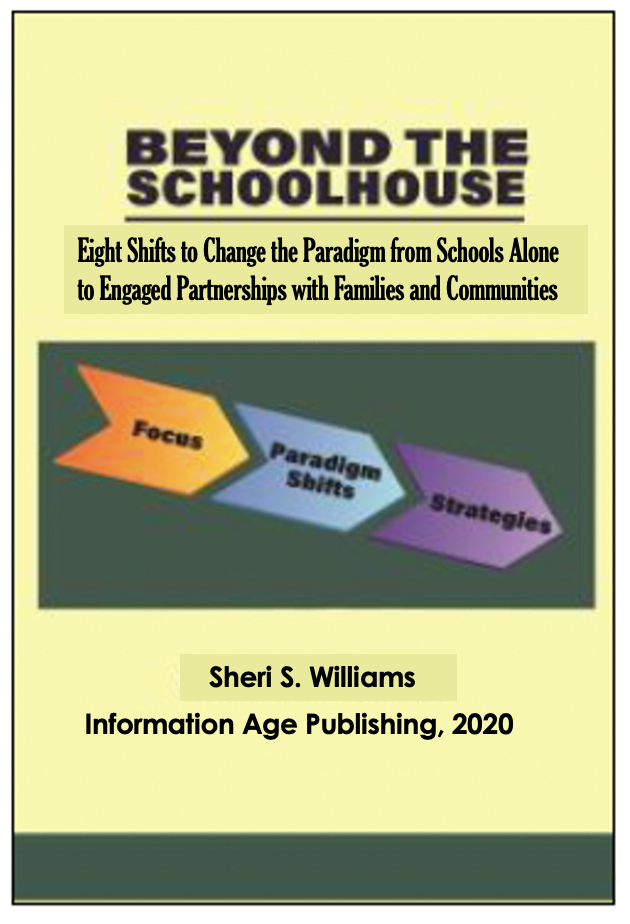 The book provides readers with guidance on leveraging the power of school-family-community partnerships to support and sustain socially just and equitable schools in an era of rapid cultural change and soaring inequities.
Williams, S. S. (2020). Beyond the schoolhouse: Eight shifts to change the paradigm from schools alone to engaged partnerships with families and communities. Information Age Publishing.
---
Dr. Sheri S. Williams is an Associate Professor Emerita, College of Education and Human Sciences, Department of Teacher Education, Educational Leadership and Policy.