Albuquerque Teacher Residency Partnership receives national award
February 16, 2022 – The Albuquerque Teacher Residency Partnership was nationally recognized this week as a distinguished teacher education program. The ATRP, a partnership among the University of New Mexico College of Education & Human Sciences, the Albuquerque Public Schools, and the Albuquerque Teachers Federation, received the Billy G. Dixon Distinguished Program in Teacher Education Award from the Association of Teacher Educators at its annual meeting in Chicago.
College of Education & Human Sciences Dean Hansel Burley noted, "ATRP is the teacher residency model for both the state and the nation.  The New Mexico Legislature has recently passed legislation supporting statewide teacher residencies, with the model being ATRP."
In 2017, UNM, APS, and ATF developed and implemented a residency pathway, the Albuquerque Teacher Residency Partnership, to improve the preparation and retention of effective, diverse teachers for high-need schools. Elementary and Secondary Teacher Residents work with and receive intensive mentoring from APS classroom teachers in a co-teaching partnership.
From the first three years of the program, 40 of 44 residents are teachers today with 37 of them still teaching in their original schools. The ethnicity of residents also closely represents those of the diversity of New Mexico.
The ATRP focus is on ensuring that project participants have the learning experiences they need to be creative, inspiring, and culturally relevant teachers who know how to help all students learn. Student teachers also receive an attractive living wage during their co-teaching experience.
Accepting the award for ATRP in Chicago were Professor Marjori Krebs, the principal investigator of the project; Professor Cheryl Torrez, interim department chair of Teacher Education and Educational Leadership & Policy; Valerie Hoose, Executive Director of Labor Relations and Staffing for Albuquerque Public Schools; and Melanie Blea, Principal of Rudolfo Anaya Elementary School.
"For ATRP to be honored by the premier teacher preparation association in the nation, the Association of Teacher Educators, is a testament to our strong partnership with APS and ATF, and to providing the dedicated, caring teachers that all students in APS deserve. We look forward to continuing our work together for years to come," said Dr. Krebs.
Dr. Torrez has said that "this is the highest honor awarded by the Association of Teacher Educators to programs in teacher preparation. A strength of ATRP is the true collaboration of all partners who are committed to preparing outstanding K-12 educators for the state of New Mexico."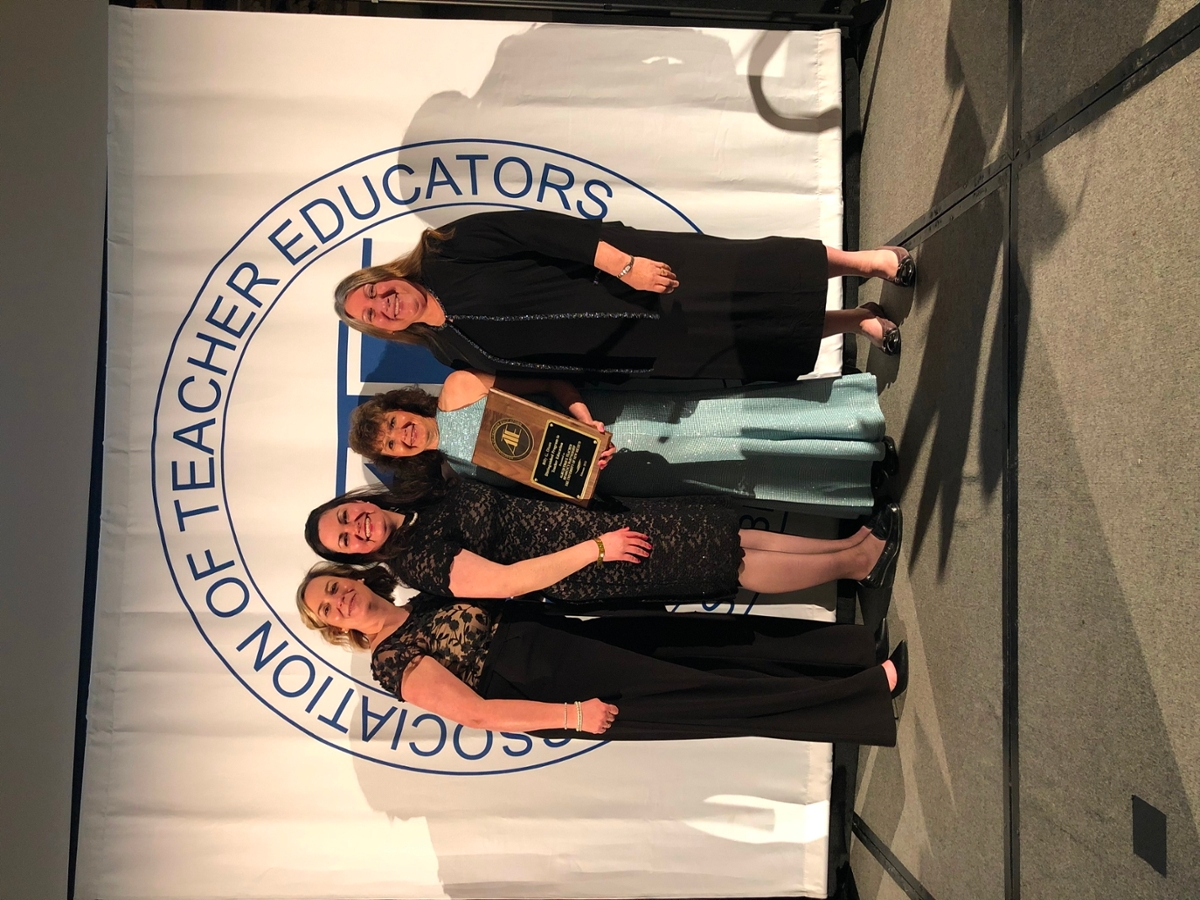 Professors Krebs and Torrez are recognized scholars and practitioners of teacher residencies. In 2019, they edited the book The Teacher Residency Model: Core components for high impact on student achievement, which highlighted work from the National Center for Teacher Residencies.
The Association of Teacher Educators awards the Billy G. Dixon Distinguished Program in Teacher Education Award to programs that are collaborations among colleges, school districts, and other agencies. The programs must be built on theoretically sound, research-based principles, show evidence of engaging in data-driven continuous improvement efforts, and conclusively demonstrating positive impact.