M. Lee Van Horn, PhD
Professor, Educational Psychology
Director of the Methodology Group @ UNM
---
TEC 274

505 277-4535

Ph.D. in Developmental Psychology from the University of Alabama at Birmingham in 2001.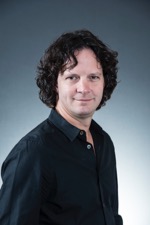 ---
Research & Scholarly Interests
Lee's research focuses on understanding statistical methods for assessing individual differences. His current research focuses on statistical and applied issues around regression mixture models and a recently funded study to develop methods for modeling individual differences in intervention effects. He has applied these methods to diverse areas around human development including academic performance for at-risk students, modeling causes of delinquency and drug use in adolescence, and promoting physical activity. He also specializes in statistical methods for group randomized trials.
---
Courses
EDPY 604 Multiple Regression Techniques as Applied to Education
EDPY 607 Structural Equation Modeling
EDPY 608 Multilevel Modeling
---