Tryphenia Peele-Eady, PhD
Associate Dean for Equity, Inclusion, and Faculty
Associate Professor: Educational Thought and Sociocultural Studies
---
TEC, 3rd floor

505 277-8933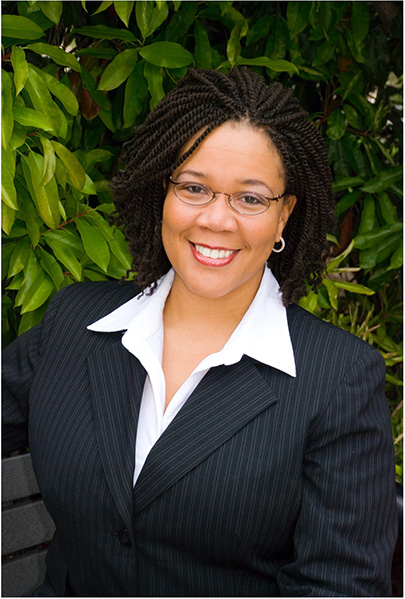 ---
Dr. Peele-Eady is the new Associate Dean for Equity, Inclusion, and Faculty. She is excited to contribute to the College's efforts to cultivate a diverse, equitable, and inclusive environment. "As the first African American faculty member tenured in the COEHS and one of few tenured African American faculty at UNM, I am committed to ensuring that all members of our COEHS community are able to thrive and do their very best work here."
Dr. Peele-Eady earned her undergraduate degree in education from the University of North Carolina at Chapel Hill (UNC) and her Master's and Ph.D. degrees from the Claremont Graduate University in Claremont California. At Claremont, she trained with Professor Michèle L. Foster, a national expert in African American Discourse, Black children's learning, and Black teachers. Drawn to its unique cultural context and the interesting backdrop the state provided for her work, Dr. Peele-Eady came to New Mexico in fall, 2006 as an Assistant Professor of Educational Thought & Sociocultural Studies (ETSS) in the Department of Language, Literacy & Sociocultural Studies (LLSS). In addition to her primary appointment as an Associate Professor in LLSS, she holds a secondary appointment in the Department of Anthropology, directs the COEHS Multicultural Education Center, and has served as LLSS Department Chair.
Dr. Peele-Eady's research focuses on the role of language, culture, and community in African American student learning. Specifically, she explores how language and culture shape the academic achievement and identity development of African American learners, the impact of social and community-based settings in meeting the educational needs of students from culturally and linguistically different backgrounds, and how culturally-specific contexts and practices bear on learning and schooling experiences.
She is currently Co-Principal Investigator on several research projects funded by the National Science Foundation (NSF) that explore identity formation and culturally and responsive teaching in STEM settings and she has an ethnographic study underway surveying the perspectives of Black church clergy on African American education in New Mexico.
Having spent many years in California, Dr. Peele-Eady appreciates experiencing all the seasons. "It's beautiful when it snows in New Mexico, and even more beautiful because it doesn't hang around too long." She also loves the amazing sunsets, New Mexican cuisine (Christmas!), the people, and the magnificent view of the Sandia Mountains from her backyard.
Outside of work, she enjoys reading, dining out, going for walks, and spending time with her family and friends. Amid the pandemic, she has watched a lot of Netflix. "Not averse to guilty pleasures," she is currently reading Becoming by former First Lady, Michelle Obama and listening to an eclectic mix of classical, "old-school" Prince, and Neo Soul.
Selected Publications
Peele-Eady, T. B. & Moje, E.B. (2020). Communities as contexts for learning. In N. Nasir, C. Lee, R. Pea & M. de Royston (Eds.), Handbook of the cultural foundations of learning (pp. 230-246). New York, NY: Routledge.
Peele-Eady, T. B. (2020). The call to wisdom: The Black church Sunday school teacher as warm demander and learner. In J. Hurtig & C. Chernoff (Eds.), Contested spaces of teaching and learning: Practitioner ethnographies of adult education in the United States (91-116). Lanham, MD: The Rowman & Littlefield Publishing Group, Inc.
Peele-Eady, T. B. & Foster, M. L. (2018). The more things change, the more they stay the same: African American English, language policy, and African American learners. International Journal of Qualitative Studies in Education, 31(8), 652-666.
Peele-Eady, T. B. (2016). The "Responsive Reading" and reading responsively: Language, literacy, and African American student learning in the Black church. In V. Lytra, D. Volk & E. Gregory (Eds.), Navigating languages, literacies and identities: Religion in young lives (pp. 85-109). New York, NY: Taylor & Francis Group. Routledge Critical Studies in Multilingualism.
Peele-Eady, T. B. (2011). Constructing membership identity through language and social interaction: The case of African American children at Faith Missionary Baptist church. Anthropology & Education Quarterly, 42(1), pp. 54-75.
Awards
AERA – Division-G - Outstanding Dissertation Award
UNM Outstanding Faculty of Color Award
UNM Presidential Luminaria Award
UNM Sarah Belle Brown Community Service Award
Fellowships
AERA / Spencer Doctoral Research Fellowship
AERA / Office of Educational Research and Improvement (OERI) Dissertation Fellowship
Research & Scholarly Interests
Qualitative and ethnographic research
Education of African American children in school and non-school community settings
Teaching and learning practices in the African American community
---
Courses
Introduction to Qualitative Research Methods
Advanced Qualitative Research Methods
Education and African American Children
Education and Anthropology
Ethnography
Discourse Analysis
---