Kristopher M. Goodrich, PhD
Associate Dean for Research and Distance Education
Chair of the Department of Individual, Family, and Community Education (IFCE)
Professor and Regent's Lecturer (2017-2020): Counselor Education
---
Simpson Hall, Room 129

505 277-7222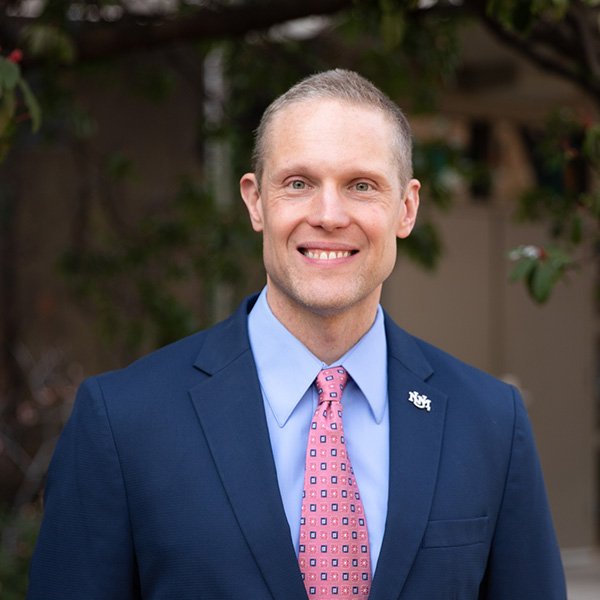 ---
Dr. Goodrich is the new Associate Dean of Research and Distance Education.
He is excited by his new position because he will have the ability to support the College in boosting both its research infrastructure as well as its distance education offering, so that COEHS can have an impact across the State, and not just areas that are closely located near Albuquerque.
Dr. Goodrich is originally from Syracuse, NY. He earned a bachelor's degree in Psychology. He then earned a masters' in Student Affairs Counseling, and a doctorate in Counselor Education and Supervision (CACREP accredited) from Syracuse University.
Dr. Goodrich came to UNM to become an Assistant Professor in 2010. His research explores the experiences of LGBTQI+ persons, and how we can train counselors to more effectively work with the LGBTQI+ populations.
Mental health is an area that is a profound need in the state, which struggles with higher than average adverse childhood experiences (ACE's), substance abuse, and other mental health concerns. The students we train do much to respond to this very important need in the state, and those students overwhelmingly come from different communities in the state and return home. That is important, because it is much easier to engage in counseling with someone who looks like you, talks like you, and better understands your experience.
Since moving here in 2010, Dr. Goodrich has fallen in love with New Mexico, the weather, the geography, the environment, and the people. He can't imagine living anywhere else. "There is an amazing culture here, along with amazing food, which makes the experience all the more worthwhile."
Speaking of food, he prefers red chile, unless he is eating a breakfast burrito or chicken enchilada from El Patio. Dr. Goodrich enjoys reading, swimming, yoga, and hiking with his husband.
Research & Scholarly Interests
LGBTQQIA Issues in Professional Counseling and Counselor Education
Counselor Education Pedagogy
Group Work in Counseling
---
Courses
COUN 510: Professional Orientation and Ethics
COUN 514: Supervision of Counseling Services
COUN 518: Group Counseling
COUN 521: Clinical Mental Health Counseling
COUN 522: Communication Skills
COUN 581: Sexuality in Counseling and Psychotherapy
COUN 584: Multicultural Issues in the Helping Professions
---