UCEA Recognizes Professor Allison M. Borden With Distinguished Service Award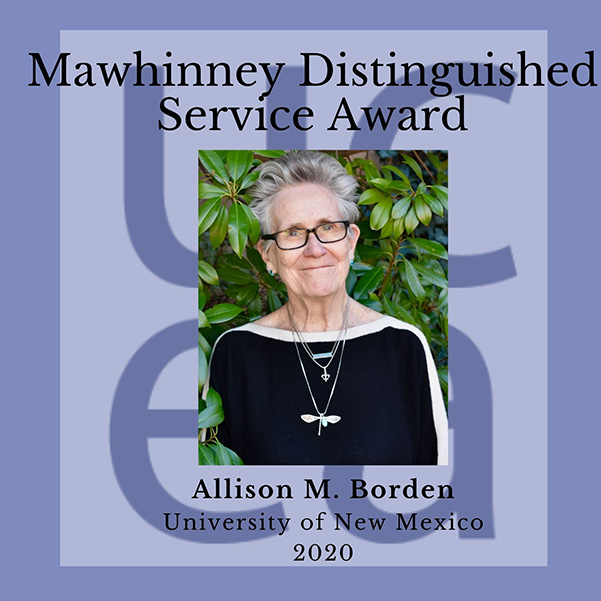 Dr. Allison M. Borden, Professor of Educational Leadership, is the 2020 recipient of the Hanne Mawhinney Distinguished Service Award from the University Council for Educational Administration (UCEA). The award honors a UCEA faculty member "for their outstanding service to the organization and the field."
Dr. Mónica Byrne-Jiménez, Executive Director of UCEA presented the award on November 19, 2020 at UCEA's virtual convention. In her remarks, Dr. Byrne-Jiménez mentioned a few of the reasons why Dr. Borden was selected for this recognition including being the longest serving plenum representative to UCEA (2006-2019), mentoring three of UCEA's past presidents, and serving on the UCEA-AERA LTEL SIG Taskforce (2006-2015).
For more information about the award and a list of past recipients, go to the UCEA website: http://www.ucea.org/opportunities/distinguished-service-award/